Images included on this web site remain the property of individual copyright owners or Shirley Mullin Rhodes. All Rights Reserved. Art is represented here for historical purposes and in the interest of educational discourse.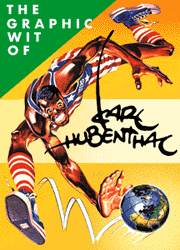 Looking For Willard Mullin Books?
If you're interested in becoming better acquainted with Willard Mullin's art, we suggest you try this page.
This is an invaluable resource for his out-of-print books.