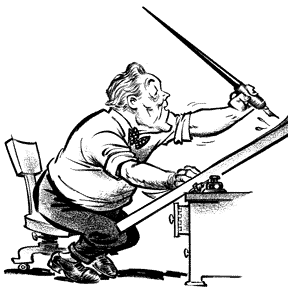 Caricature of Willard Mullin by Karl Hubenthal. Animation by Bob Staake.
---
Images included on this web site remain the property of individual copyright owners or Shirley Mullin Rhodes. All Rights Reserved. Art is represented here for historical purposes and in the interest of educational discourse.
Welcome to the Willard Mullin Web Site.
---
This site has been established to expose people around the world to the brilliant work of this historically important American cartoonist.
Check out our original Willard Mullin art for sale!