Feelin' Loopy (Vol 1)
The music for these videos is now available for purchase. Five snappy tunes, each one produced and arranged by Bob in Garage Band, they're your's for only $12 (USD).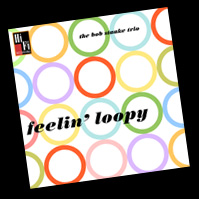 Loops these tunes in your video, audio and web projects. Buy via PayPal and the mp3 files will be emailed to you upon receipt of your order.
Problems or questions? Please Email Us!
The Loops:
1: Chocolate Love One Hundred Percent

2: Cold Pastrami and Hot Mustard

3: Groucho, harpo and Gesso

4: Pinkzilla Goes To New Jersey

5: When The Cactus Kissed The Octopus
The Blue Face Girl

Bob Staake creates a digital illustration in Adobe Photoshop 3.0

Duration: 4:23

---

Yellow Dude

Bob Staake creates a digital illustration in Adobe Photoshop 3.0

Duration: 2:36

---

Making A Point

Bob Staake creates a digital illustration in Adobe Photoshop 3.0

Duration: 3:05

---
Mr. I. Scream

Bob Staake creates a digital illustration in Adobe Photoshop 3.0

Duration: 4:36

---