Summary:
Bob Staake's Name That Baby was just born on the iPad -- and delivered in time for the holidays!
Kids (and adults) will love this goofy, rhyming picture ebook/app about a family that welcomes a new member to their brood -- and the challenges they face in trying to come up with a name for their bouncing bundle of joy that isn't too "weird, crazy or strange".
With animation, sound effects, music, narration and interactive features, Name That Baby is sure to stimulate all of a young reader's senses as they laugh, giggle and snicker along with Staake's playful story, awful baby names, and colorful pictures.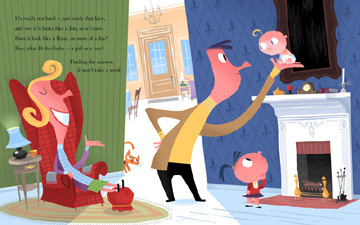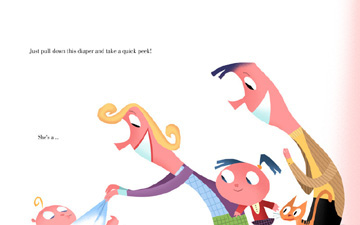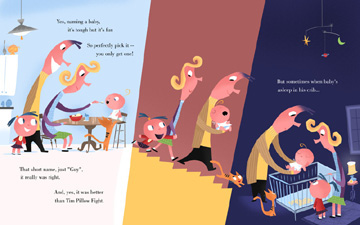 Sample images from book (above)