Summary:
Updating the classic rhyme with "appliance humor," gives this book a hilarious twist and a great new take on the "beloved transitional object" story. Mary has a little lamp that she takes everywhere: to school, the movies, the circus, the zoo, even a wedding. One day Mary heads off to summer camp without her bendy-necked lamp and discovers that life without a lamp isn't so bad! In fact, when Mary returns home, her little lamp stays on her shelf for good. Now what will she find instead?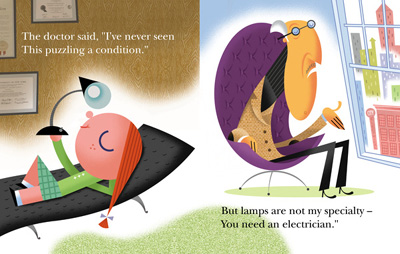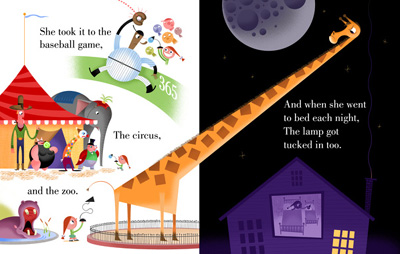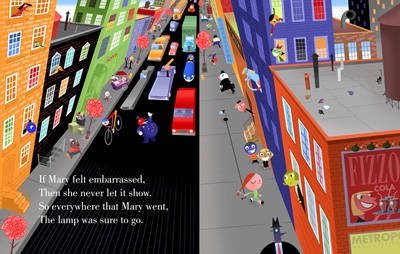 Sample image from book (above)
Amazon Customer Reviews:
"Our 2.5 year old loves this book. She laughs at the end every time. The best thing about this book as that we (mom & dad) enjoy reading it too. The words are great and the rhythm works."
"I took this book to my child's Kindergarten class as a guest reader. Every one of the 20 kids was laughing out loud by the end. I can't give a better review than that!"
"We had taken it out in a library when we traveled to visit family and my daughter loved it so much she read it every day while we were visiting.
It's funny and just right for her age (4) had to get it for her as soon as we made it back. Wish author had more funny kids books like this one."