About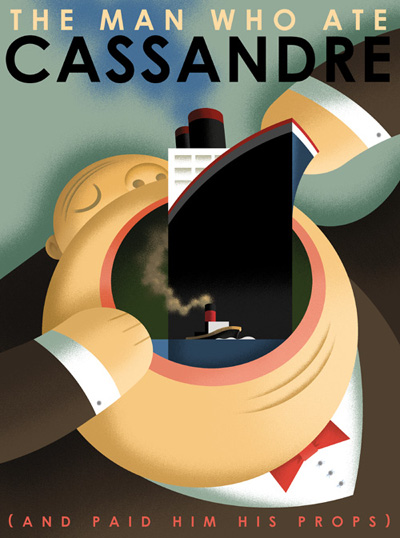 "Creating these posters", says Bob Staake, "is a little like a kid playing house, though I get to make believe with a mouse and keyboard."
By appreciating and understanding the sensibilities of the countless eurpoean poster artists of the Mid-20th Century, Staake's goal in his own poster graphics has been to pay visual homage to the aesthetic, to keep it alive, and to make it viable as 21st Century graphic design.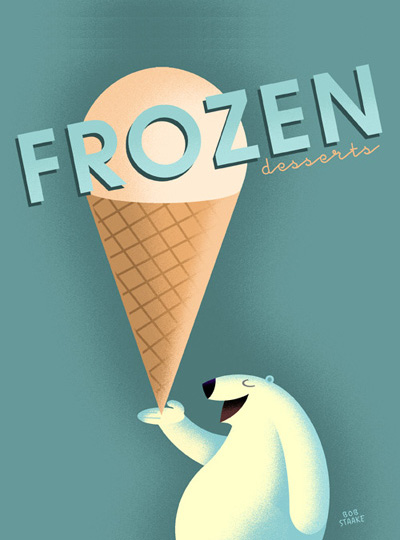 "So many incredible european commercial artists of the last century understood the importance of color, composition and less-is-more design when they created their bold, iconic and powerful poster images" points out Staake. "Artists like A.M.Cassandre, Jean Carlu, Herve Morvan, Paul Colin, Herbert Lupin, Albert Borer, Donald Brun, and others, produced bodies of work that possessed similar graphic traits and helped form a type of graphic art that we perceive today as being in the vintage affiche (French for 'poster') vernacular."
"I like to vary my own poster work, as well as my general illustrations, stylistically", notes Staake, "but often it is the subject matter, concept or purpose behind the art being created that compels me to take a certain graphic path. Yet to me, I'm most pleased with a poster when I'm able to ground it firmly in the vintage affiche school while at the same time bringing to it my own contemporary sensibility."